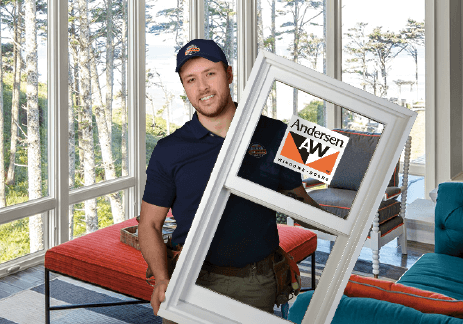 Windows
New replacement windows offer a variety of benefits to your home besides the obvious great curb appeal.  They can help lower energy bills as they are energy efficient made with latest production materials.  No more scraping or painting old windows as they come in a variety of lifetime non-fading colors. Improved functionality helps you easily slide them up and down. Tilt design makes them easy for cleaning. Gas insertion and advanced glass panes keep drafts out in double pane systems. Some newer model "smart windows" even have the open/close and locked/unlocked sensors which can communicate over wi-fi, so you can add window and patio door monitoring to your existing smart home system.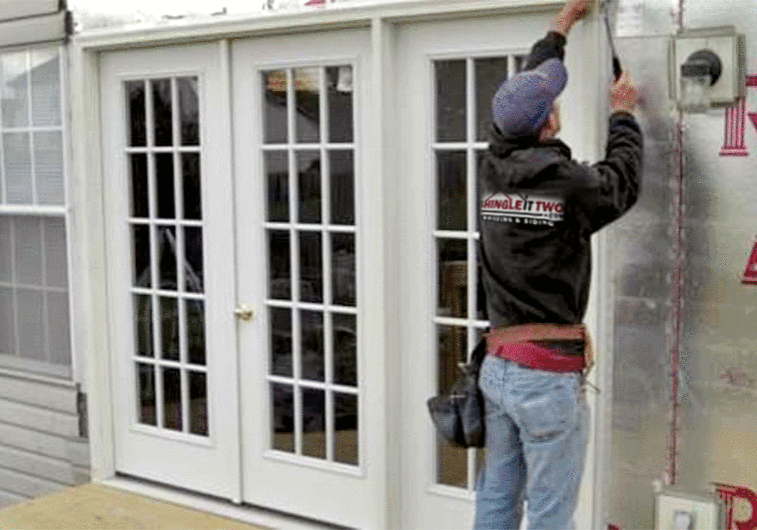 Doors
Front doors, hinged patio doors, storm doors, screen doors, sliding doors, French doors, we carry them all. Through Andersen Windows and Doors, our options to you include wood, composite (Fibrex ®), vinyl, aluminum, and fiberglass for inside or outside the home. Our entry residential entrance doors come in a variety of wide sizes showing elegance, artistry, intricacy and exceptional beauty. Storm doors compliment your main entrance as they offer many innovative features designed to make them not only easy to use, but a focus point to your entry points. Custom design options are available directly through Andersen doors making your life easier. We carry all styles, options and features to fit your needs.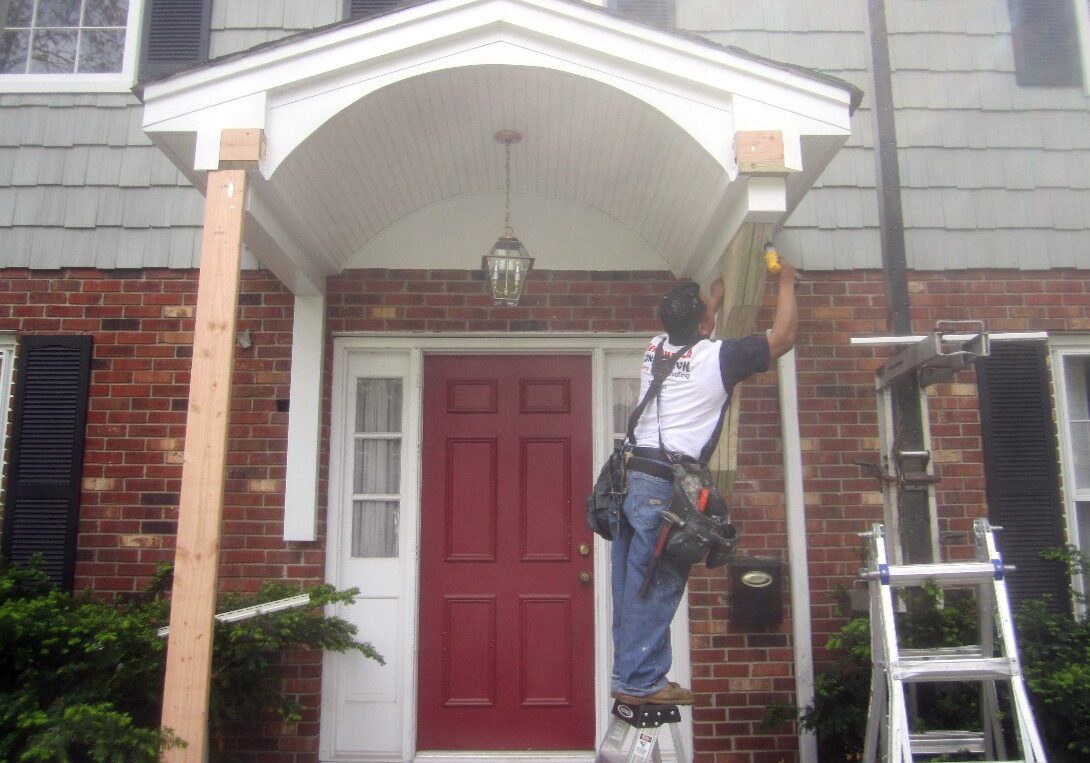 Porticos
Make a bold statement by adding a focus point to your home's front entrance. Adding a stylish portico enhances your home's visual appeal, transforms your entire structure and adds monetary value to your home's worth. We can customize your build to include: peaked roofs, arched ceiling, or flat tops to match your existing roof. We can create multiple column designs, heights and amounts, use enclosed or open concepts, incorporate lighting fixtures or accent LEDs, include staircases or flat entrances using different building materials, faux porches, landings, handrails, fencing and other finishing touches. Our experts will work with you to create a custom design that fits your needs, budget and accentuates your home.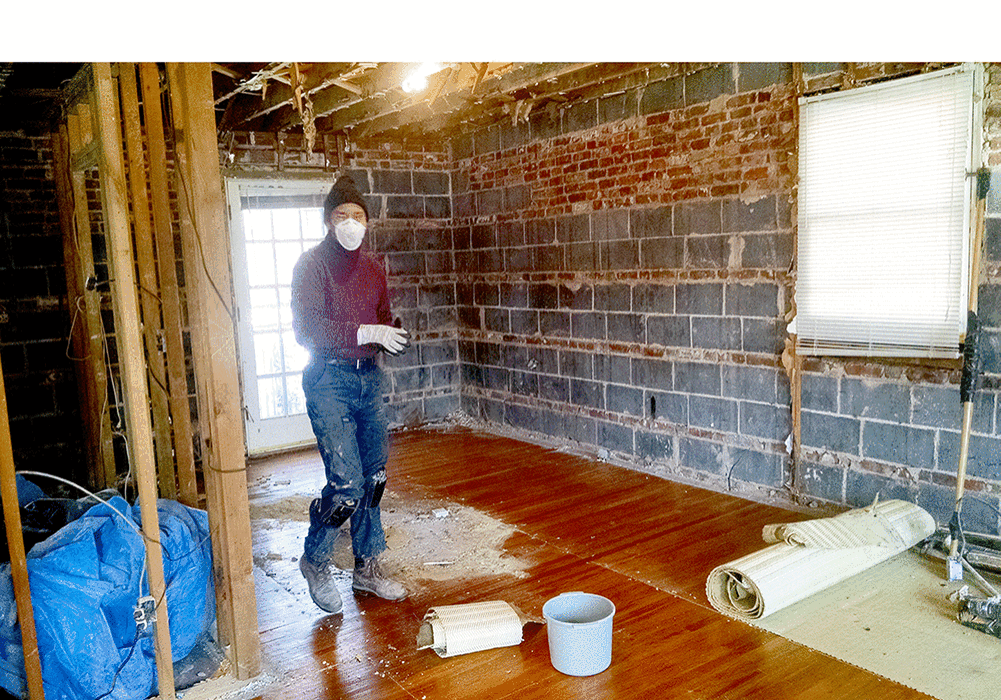 Demolition
Providing basic interior/exterior residential, commercial demolition services for your renovation needs.  No matter the size of job, we are equipped to deconstruct your home to the bare walls. This includes but not limited to old sheet rock walls, tile floors, plaster walls, ceilings, kitchens, baths, fireplaces, light fixtures, gutting basements and so on. We dismantle roofs, siding, garages, sheds, chimneys, gutters, etc... Shingle it Two is meticulous during deconstruction, offering a safe clean zone shortly after start, removing debris and all discarded materials into proper approved dumpsters. Our demo team is expertly trained and skilled at keeping your home neat even when it's messy and dirty.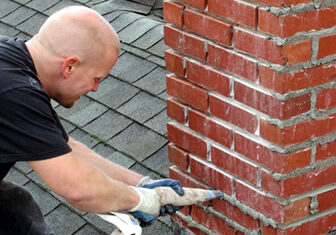 Chimney Pointing
Pointing or re-pointing bricks on chimneys or walls with new mortar will not only enhance their beauty, but ensure that they remain secure, stable, and sound for years to come. Like any other brick and mortar build, if not properly maintained, the mortar between bricks begins to degrade, breaking, and falling off. Crumbling mortar, if not fixed, allows water to seep in between the bricks, causing them to swell and crack and become generally useless. The process of repair, known as re-pointing, is fastidious but imperative as it naturally keeps the chimney looking good and together. At Shingle it Two, we have dedicated brick layers who can bring any brick work up to code and looking great.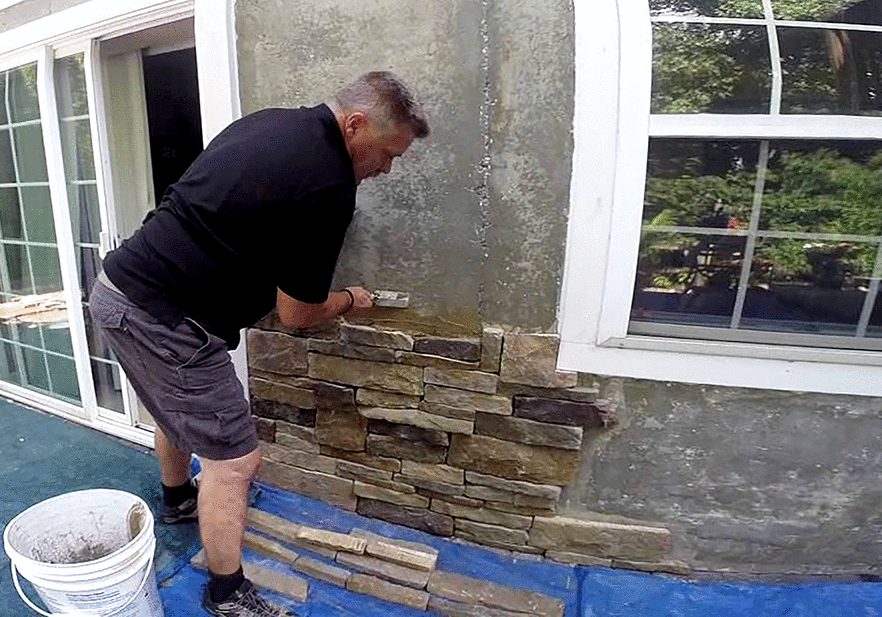 Culture Stoned
Adding culture stone to the exterior surfaces of your home, brings style and charm to a residence without breaking the bank. Lightweight, durable, and easier to apply than quarried stone products, cultured stone veneers are about one-quarter the thickness of real stone at about one-third of the cost. Plenty of aesthetic choices and styles are available, we offer exciting textures, different rock sizes, geometrical shapes and endless colors to match about any existing style and new preference.  Not all stones are created equally, so call us for an appointment and a demonstration of the product(s). Transform your boring house walls to a cultured stoned and elegant finish.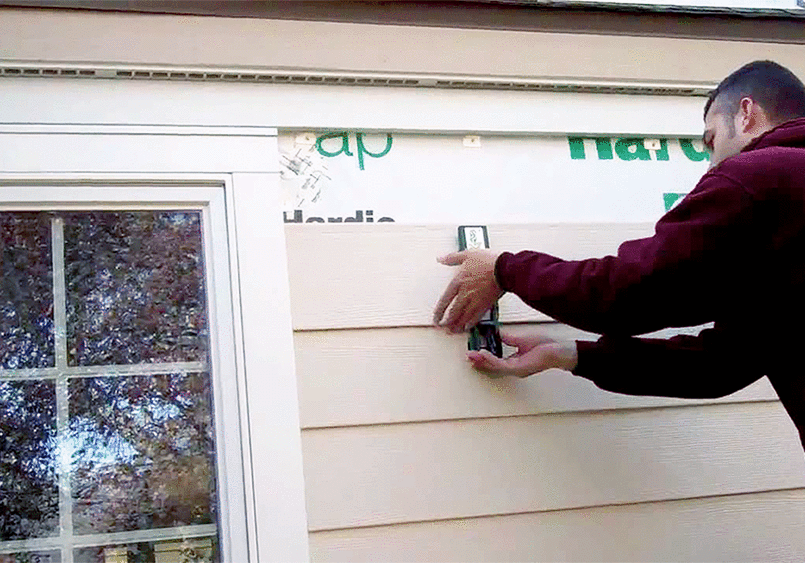 Hardie Board
Fiber cement siding (planks) are a great choice for your home's transformation.  James Hardie products are one of the best-selling, and are America's most popular brand of siding. Create a timeless design with a full spectrum of colors and textures. Cement board siding can incorporate the classic look that crosses over many current architectural home styles. Get the authenticity of traditional vintage looks with the strength of James Hardie product. Better than the real thing, it resists rotting, curling, warping and splitting. Lap siding, shingle siding, vertical siding are all readily available.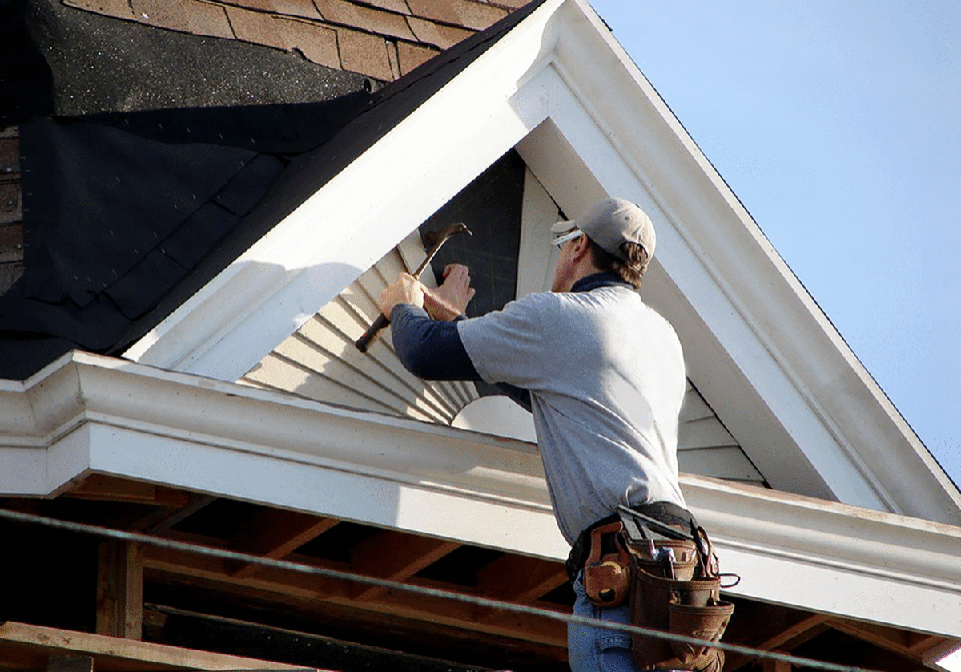 Azek Trim
AZEK Trim complements the setting so your entire exterior shines properly dressed. From subtle bead board designs to textured corner boards, AZEK Trim brings visual and performance enhancements to your house. Every piece of AZEK Trim can be creatively milled, routed, molded and trimmed for use in almost any application in mind. Pair multiple trims and mouldings for a unique look that's consistently elegant. The uniformity of trims ensures a smooth blend between windows and door casings. The trim is attractive, durable, clean, crisp finish and can be painted for any color choice.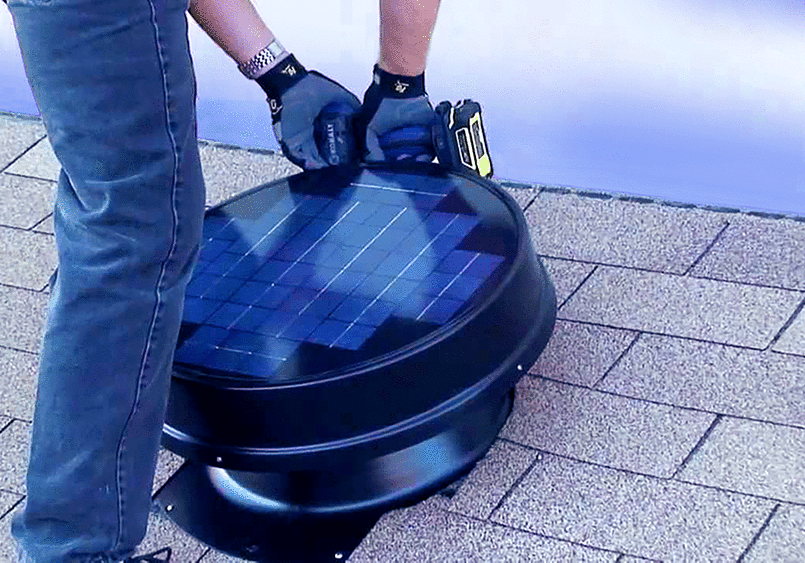 Exhaust Fans
Installation or upgrade of existing roof/exhaust/attic fans are vital to your home's energy savings and roof's physical condition. Roof ventilation fans help cool air your attic by pushing out the stifling hot air from inside the attic and bringing in cool air from outside. This prevents hot air from seeping into your home and driving up the temperature inside the living space, which reduces air conditioner use.  Additionally irregular attic conditions created by stale air can lead to structural issues as humidity can eventually compromise the structure of crawl space and roof.